About Us

Mill River Farm
731 Cain Rd
Mt Airy, NC 27030

phone: 336.351.0935
email:

map & driving directions (at google maps)

Mill River Farm is located in Mt Airy, NC. Mt Airy is approx 30 miles north of Winston-Salem, NC, and 10 miles south of the VA border. It is also known as Mayberry and the home place of Andy Griffith.

We raise all-natural produce including vegetables and herbs, plus a limited selection of perennials. Our pastured meats include grass fed Limousin beef, pastured pork and pastured chicken. We also sell free range eggs from our laying flocks.

Our farm stand is open each Wednesday afternoon,
2:00 - 6:00 pm. Customers stop by to shop or pick-up CSA shares at this time.

Please call before coming to the farm (other than Wednesday afternoons) to check availability and for any pricing questions.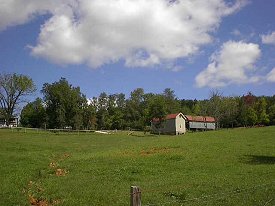 view from roadfront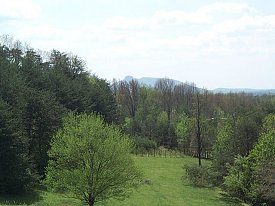 upper pastures overlook Pilot Mountain